Whatchamacallits: Cozies, coozies or sleeves?
No matter what they're called they will go perfectly with your last few summer beverages. Don't panic! They don't dissapear when summer ends. You can use them all year, but I figured I'd highlight a few for the end of summer. Take a look at the rest of the post for your perfect cozy/coozie/sleeve and feel free to order as many as you want.
'Merica!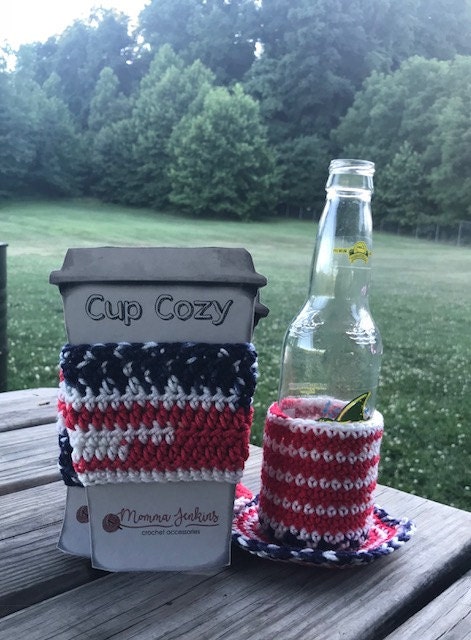 I couldn't leave the yarn store without this red, white and blue yarn. I loved watching it work up into the flag pattern and experimenting with making sets. What better way to add some flair to your summer cookouts than with a splash of 'Merica slapped on your beer...or soda?
Crafty Cozy for Your Craft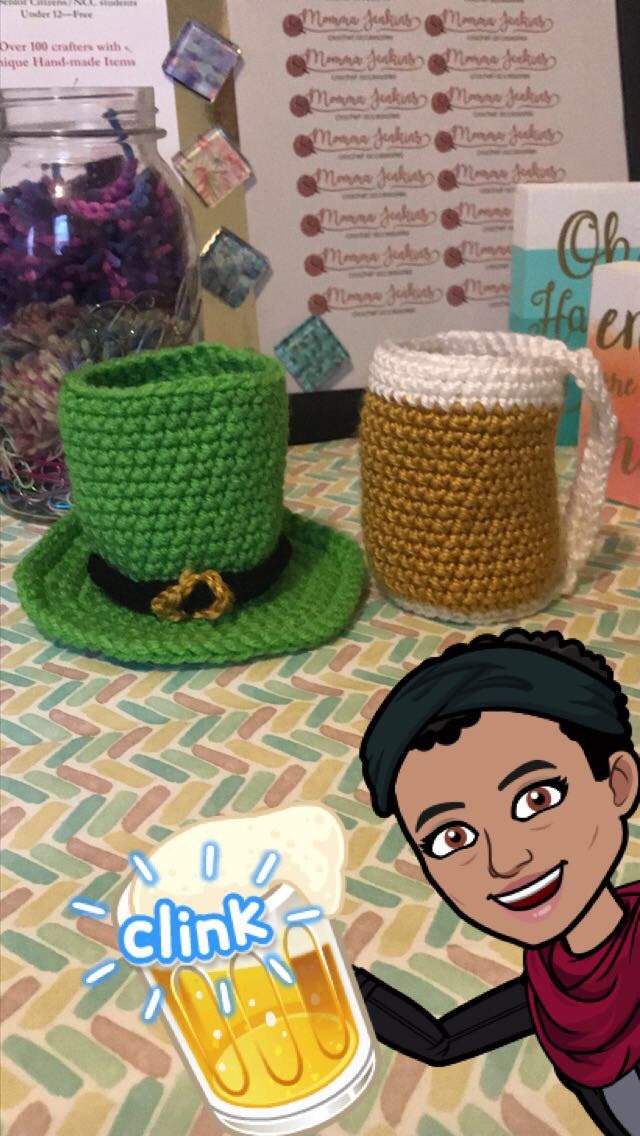 I took a break from my beer snobbery to train for a fall marathon. But I am so looking forward to sipping on a rich, choclately stout as soon as I wake up from my post-race hybernation. I'll make sure my husband insulates our cold, and refreshing brews with one of these mug cozies!
Coozie for Your Cuppa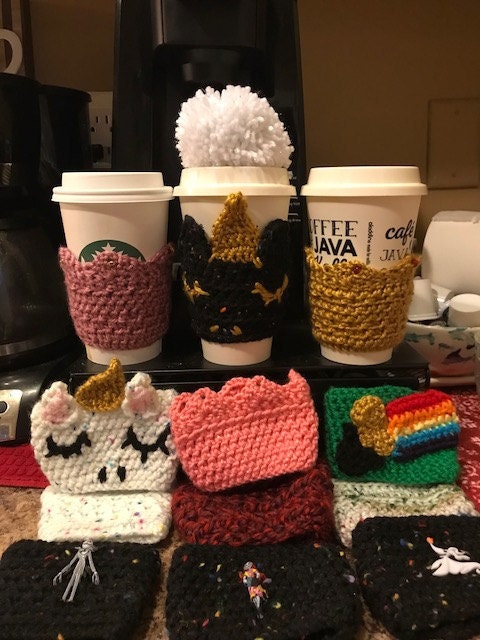 The unicorns and beaded crowns were fun to create. They say "It's not all sunshine and rainbows." But have they (whoever they are) looked at these cozies? They can add sunshine, rainbows, their favorite colors or characters! Feel free to ask for a custom creation if you can't find what you're looking for in the listings.