Fall into Fall
Fall is my favorite season. I know, it's only August, but getting my daughters and myself ready for back to school season just makes it feel like it's hoodie season already. So, with that in mind, I couldn't resist making some fall-themed items.
Apples, Pumpkins and Leaves, Oh My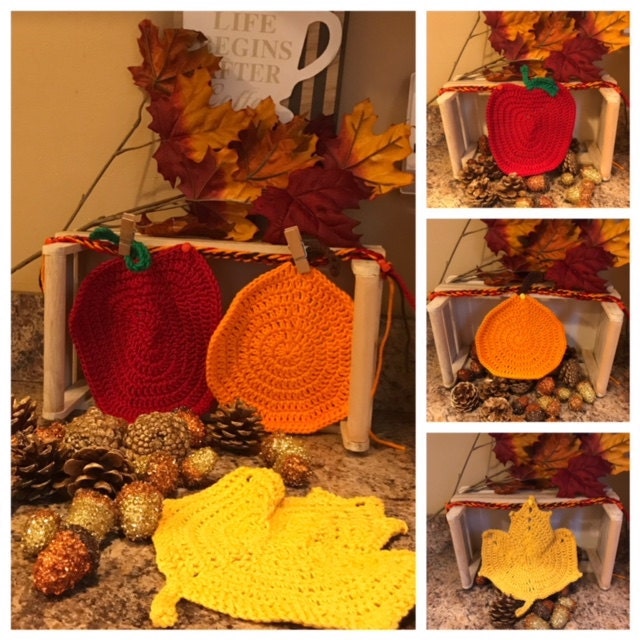 I started with the red apple, added the pumpkin and then a leaf. I'll be doing those 3 in different colors and adding an acorn, sunflowers, owls and some matching scrubbies on sale for $5.
If You're Not Quite Fall Ready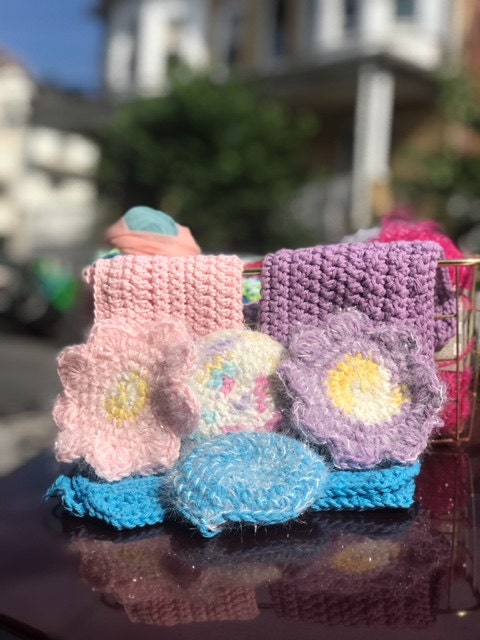 In the event that you don't share my love for all things Autumn but you do love cleaning your kitchen and dishes with handmade, 100 % cotton cloths, you should check out my listing with matching dishcloth and scrubby sets. 
Nightmare Before Christmas Cast Coming Soon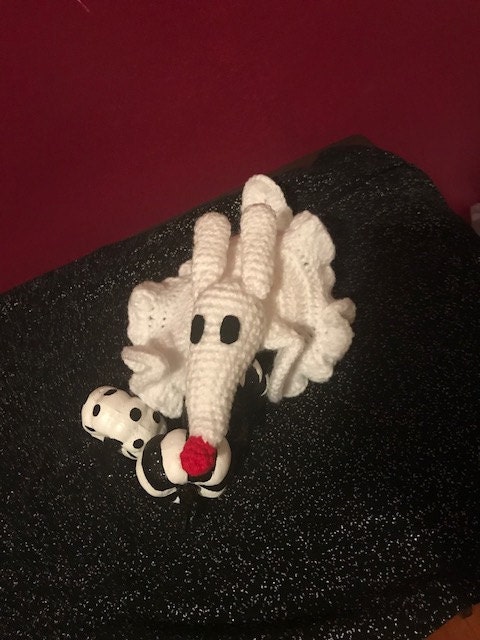 You may be wondering how I'm already mentioning Christmas. However, this is one of my favorite movies and has fall in it too...so it's acceptable...right? Right! Zero is done and just waiting for me to finish Jack and Sally. (Patterns for all three characters are from SquarePigCrochet. Check out her shop for easy to follow patterns!)