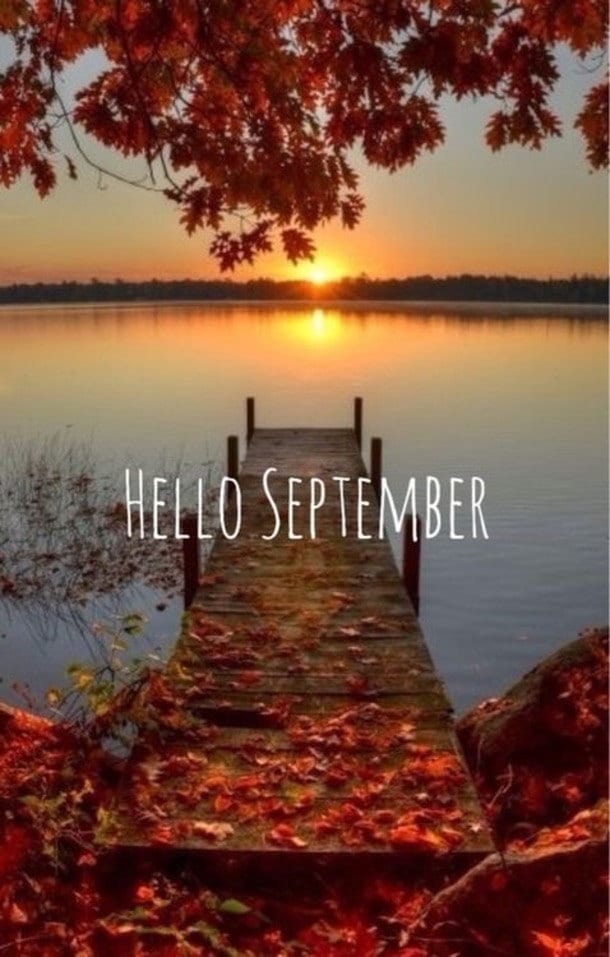 Fall has always been my favorite season. I love how the first few hints of a chill in the air whisper about the beauty of the transition up ahead. I love seeing the leaves fall and noticing the subtle change in color. I have always loved hopping from one leaf to another and hearing that perfect crunch. I love fall races where I get to run through the mountains and trees of all shades of green, gold, red and brown. I love the transition into warm, comfy clothes like jeans and hoodies, sweatpants and beanies... I love all things pumpkin, including the super basic Starbucks Pumpkin Spice Latte or my personal favorites, the Pumpkin Cream Cold Brew and the delicious cinnamon and brown sugar rimmed pint glass of Pumpking.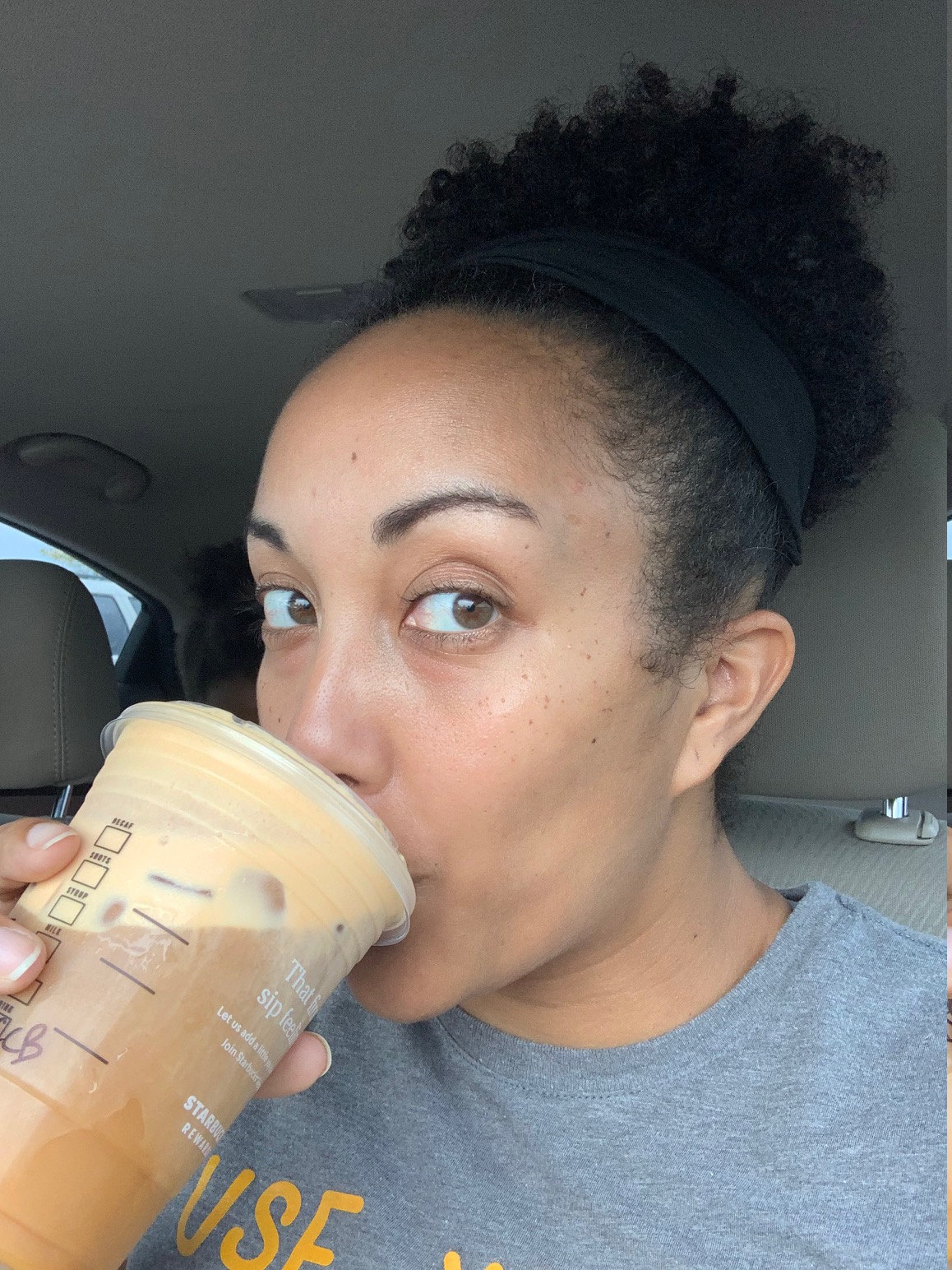 But since we're only a few days into September, I know, I know…we're not quite there yet.
I will absolutely miss weekends at the beach because the sound of the waves crashing against the sand has always had a calming effect on me. But I am luckily in short walking distance of a few beautiful creeks, and in short driving distance of beautiful waterfalls that can give me the same calming experience with beautiful fall foliage to top it off. Sorry I skipped a head to actual fall again. Back to early September. In between daydreaming about my favorite season, I have been able to continue creating. Because of that, there are a few new listings in the shop including waistbeads and reorganized ski masks.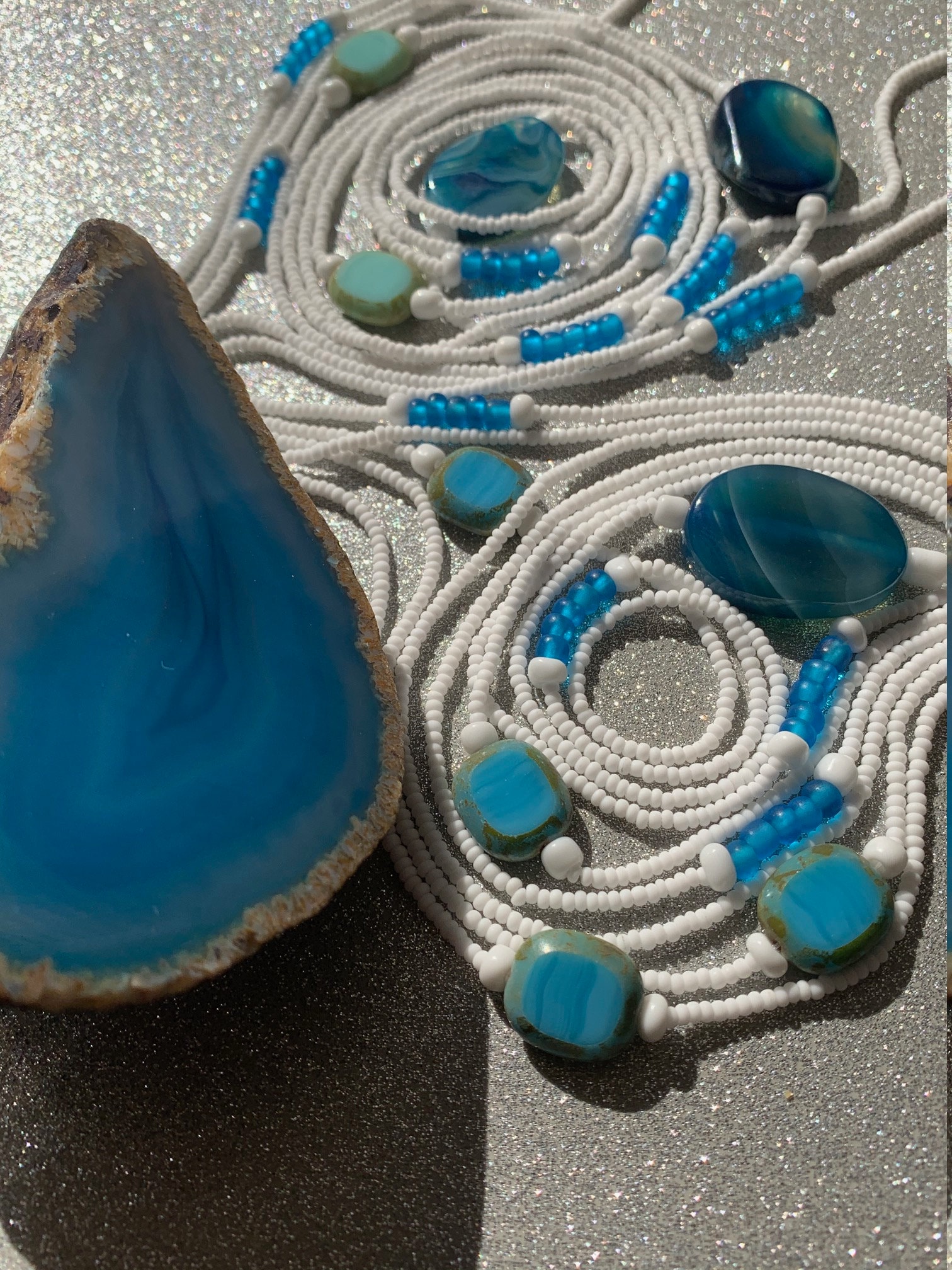 I'm excited to offer tie on waistbeads and will continue to list them as I create more strands. They have helped me fall in love with myself again. There are so many reasons that women have worn waistbeads and I am also loving the process of researching that as well. I started making them in order to share my experience as far as possible in the meantime. I mentioned a village of women who have helped, welcomed, and taught me through the first few steps of this journey in my last blog post and I'm happy to say that village environment is still guiding me. I look forward to offering some special strands in honor of Universal Waistbeads Day. On November 12th 2020, we will all tie on a strand of waistbeads at the same time, on the same day and my upcoming strands will have a special Universal Waistbeads Day charm for those that would like to participate. I'll be sure to post more information and details over the next few weeks!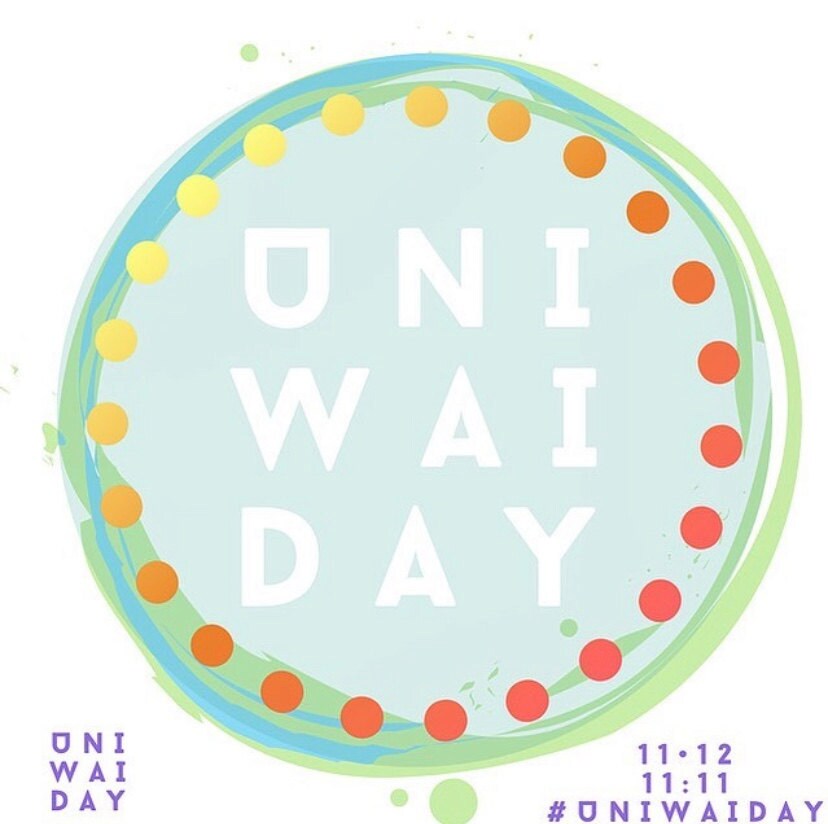 Back to fall again. I love participating in at least one craft fair a year and usually go with one in the fall. COVID-19 has pushed organizers to get really creative so some version of these events can happen. So...I'll be participating in NCC Alumni's Virtual Craft Fair from November 13th through November 15th. There will be more details on this over the next few weeks too!   
I'm also bringing back a few fall-themed listings for those of you who share my love for all of the things I gushed about in the first paragraph. I have crocheted palm-sized decorative pumpkins in so many colors to help you add to your fall decorations. I've even added some summer colors in the event that you want your pumpkins to remind you of the season you love the most. I've also brought back fall-themed dishcloths, specifically Autumn Leaves and Sunflowers. They're made from 100% cotton so would work as placemats, oven mitts or coasters. They're machine washable, so you can cycle them through all of those used if you'd like.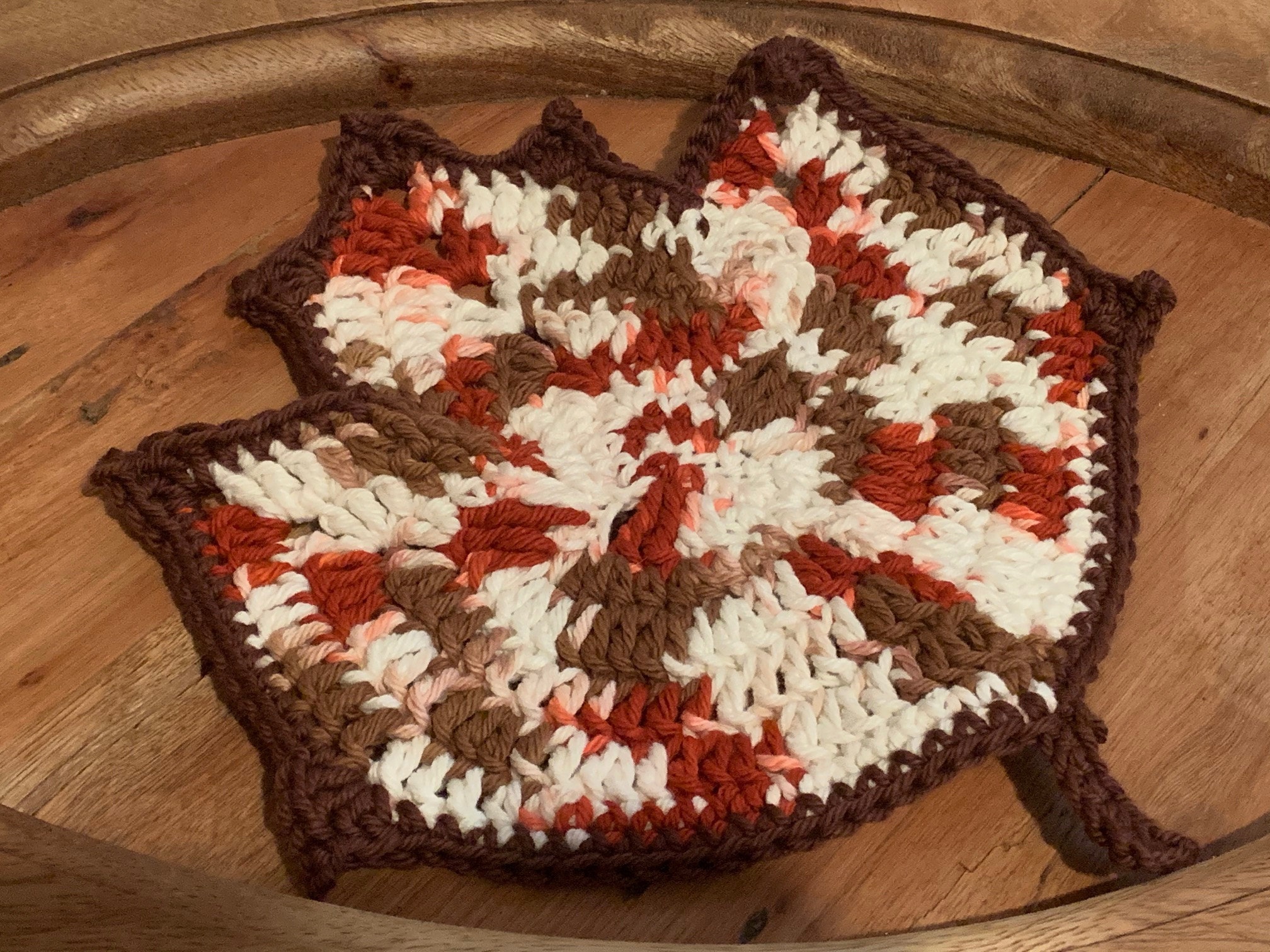 In case my constant talk of fall wasn't enough to remind you, I want to say it again, cooler weather is ahead. I've separated the ski mask listing so that it's easier to browse through solids, tweeds and variegated with closeups of each colorway. Please reach out if there is a colorway you're looking for but can't seem to find in my listings. I'm still looking for bright and beautiful yarn every time I get the chance.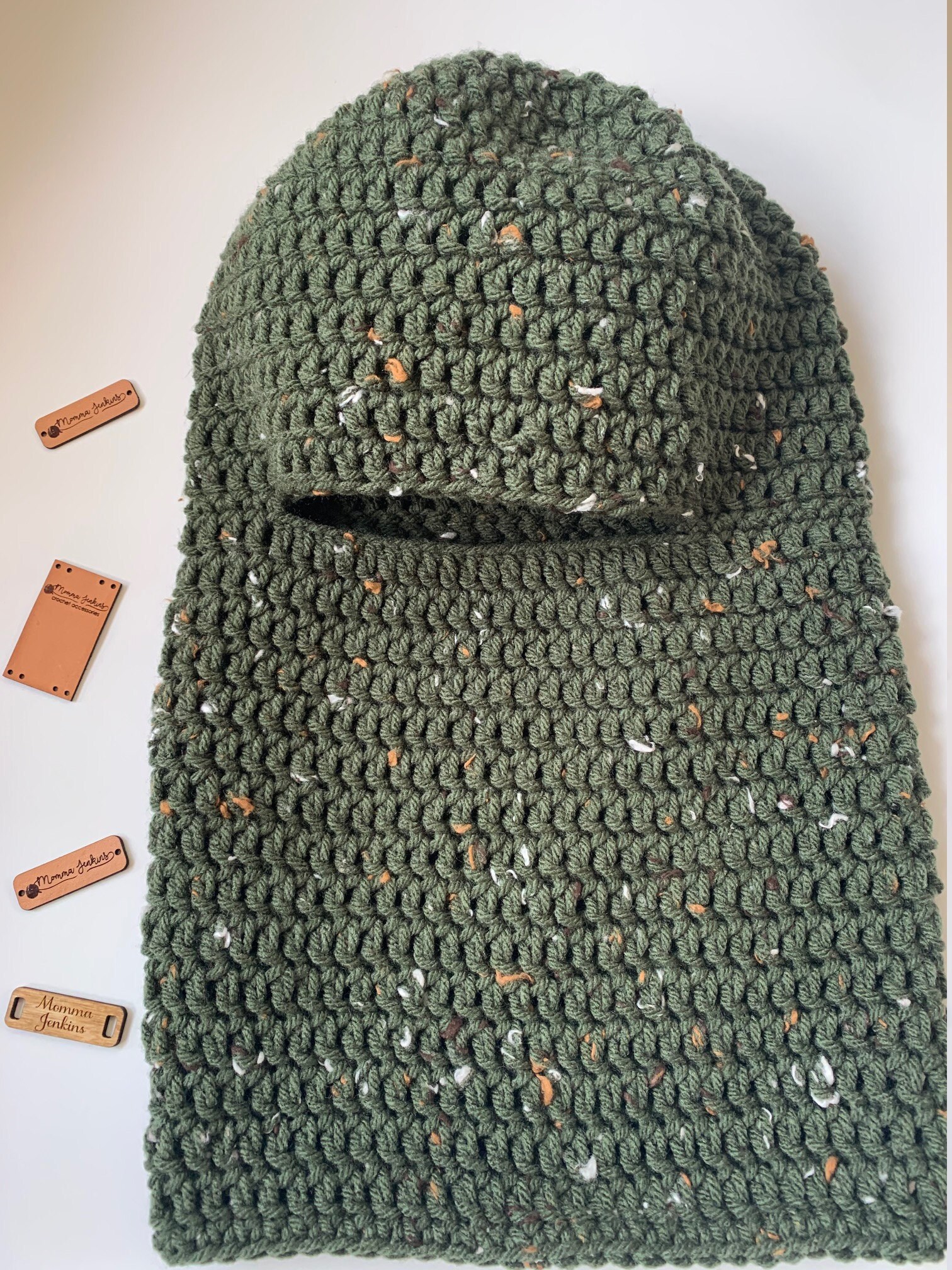 As the temperatures drop, you might want to bring yoga socks back into your morning practice. They have been perfect for savasana when my feet seem to cool off before the rest of my body. Like ski masks, I'm always looking for beautiful new colorways and fiber mixes to give you more options. The alpaca mix yoga socks are so soft and comfortable, so I'll be sure to add those in the very near future.